Being landlords ourselves, we had longed for a management firm that would not only perform the core competencies of keeping units filled with quality tenants, coordinating maintenance items and basic accounting, but could also provide the kind of objective insight and consulting around the investment side as well. After all it's not just about playing defense. Like most investors in real estate, we like to see a return and to grow our net worth and passive income. Why is it that the conversation with a property management firm never focuses on this actual goal?
Read More »
Maybe it's assumed that the property owners have it all figured out and are only looking to delegate the headaches associated with being a landlord. My career as a realtor, consulting many on real estate investments has led me to believe, there is an overwhelming need for a qualified professional advisor to help guide the decision making around these investments. People need help quantifying the return, and need objective feedback on their current properties performance, as well as honest advice around whether to continue to hold or divest themselves of properties. Obviously we cannot improve, what we do not measure.
An annual review with a dually licensed professional in both real estate sales and rental property management, and more importantly a fellow real estate investor with the same goals themselves, should be a cornerstone to any property manager/client engagement. At this review, a thorough analysis of the return on investment for each property in the portfolio is performed and a pro active game plan to improving the performance of the investment takes place.
We are a management firm for people who have chosen real estate as their vehicle to wealth and financial freedom. Managed by investors for investors you need a manager that understands your property is not just a building or a house, it is an asset, and needs to be managed as one. Managing an asset does not simply mean collecting rent and managing repairs. It means holding every dollar of equity accountable to a strong return.
In order for a manager to successfully achieve the above mentioned goals, there are three areas that they must continually be focused on.
Tenant Management
This covers all aspects of tenant relations. It requires a person who understands how to manage and maintain tenant requests and expectations while ensuring your interests are protected and the tenants are respected. Maximizing rents and minimizing vacancy is where it all starts. Our managers know exactly how to get the absolute most revenue possible from your Kelowna investment property.
Service Management
This requires the efficient management of work-order requests, service personnel, contractors, trades, purchase orders and active preventative maintenance. With any capital expenditure, our aim is to increase value and reduce expenses. Our network of professionals can get jobs done efficiently without you paying retail prices that could eat up your net operating income (NOI).
Financial Management
This is not just about the collection of rent and payment of bills, proper financial management results in a reduction of expenses and solid cash-flow management. Taking the time to do a semiannual review to properly quantify your returns is something that we feel sets us apart. Financial planners send you a statement with your returns in black and white, why not your real estate portfolio manager?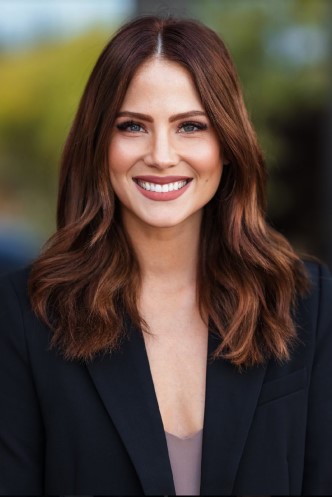 Chrissy Loseth
Licensed Property Manager
Born and raised in Kelowna BC with a genuine interest in all things real estate. From personal investments to a wide networking system of what makes the okanagan the perfect place not only to live but to invest a future in. Chrissy brings a positive and energetic approach to property management and takes pride in the importance of communication between both the tenant and owner. She offers a hands on approach with the ease that leaves you trusting your property is in good hands!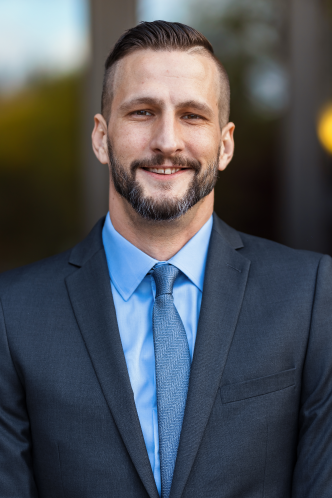 Chris Walls
Homegrown in Kelowna, Chris recognizes the value and trust his clients place in him and strives every day to exceed their expectations.
With a passion for service in the Property Management area, Chris is ready to help with all your rental property needs. As a proud member of the Vantage West family, Chris carries the values of hard work, integrity, and outstanding client service into everything he does.
Because Chris brings an extensive background in business management in the customer service industry and is a rental property owner himself, he is a valuable asset in providing the best experiences for his clients, treating their properties as he does his own.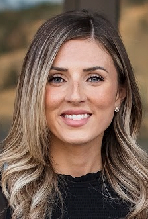 Kelli Calvert
Licensed Property Manager
Kelli is a Licensed Property Manager with Vantage West. Over the last few years she has advanced from an assistant, to a Licensed Property Manager gaining an abundance of experience and expertise along the way. Kelli has a background in Human Resources, Family Support Services, and Municipal Government before jumping into her passion of real estate.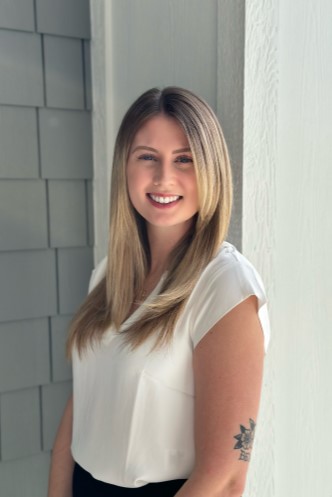 Laura Smith
Licensed Property Manager
Laura is a licensed property manager born and raised in the beautiful Okanagan Valley. With a compassionate nature and a keen interest in real estate investing, she has built a thriving career in property management by putting her clients' needs first.
With her natural talent for organization and problem-solving, Laura has worked with a diverse range of properties, from micro-suites to multi-unit spaces. She takes great pride in her work and strives to provide unparalleled service to her clients, always going above and beyond to ensure their satisfaction.