Average Rent in Kelowna October 2023
Presented by Vantage West Property Management

| | 1 Bedroom | 2 Bedroom | 3 Bedroom | 4 Bedroom |
| --- | --- | --- | --- | --- |
| Single Family | | | | |
| Luxury | $2,100 | $2,800 | $3,250 | $4,000 |
| Average | $1,800 | $2,200 | $2,750 | $3,300 |
| Basic | $1,600 | $2,000 | $2,350 | $2,800 |
| Condo / Townhome | | | | |
| Luxury | $2,150 | $2,650 | $3,300 | $3,700 |
| Average | $1,600 | $1,900 | $2,400 | $2,800 |
| Basic | $1,500 | $1,750 | $2,100 | $2,300 |
| Partial Home - Main | | | | |
| Luxury | $1,850 | $2,400 | $2,900 | $3,250 |
| Average | $1,600 | $1,900 | $2,300 | $2,800 |
| Basic | $1,500 | $1,800 | $2,000 | $2,300 |
| Partial Home - Suite | | | | |
| Luxury | $1,700 | $1,800 | $2,100 | $2,300 |
| Average | $1,400 | $1,600 | $1,800 | $1,900 |
| Basic | $1,250 | $1,450 | $1,600 | $1,800 |
About the Kelowna Rental Market
Kelowna, the largest city in the Okanagan Valley of British Columbia, is renowned for its strong economy and bustling city center, making it an attractive destination for those seeking a high quality of life. Nestled along the shores of the picturesque Okanagan Lake, Kelowna's rapid growth underscores its popularity as a place to call home.
While rental rates have steadily increased over the past decade, Kelowna is still a more affordable city for renters compared to Vancouver or Toronto.
With the province of British Columbia's new Bill 35, combined with Kelowna City Council's aversion to short-term rentals, competition for apartment rentals is expected to decrease slightly in the coming months.
Average Rent Prices in Kelowna
As of October 2023, the average rent in Kelowna for a 2 bedroom apartment is $2,500 (5% increase YoY) – making Kelowna the 14th most expensive city in Canada (Zumper.com).
Browse our Kelowna Rental Listings
Looking for a house, townhome, condo, or apartment for rent in Kelowna? Check our active rental listings in Kelowna.
Vantage West Property Management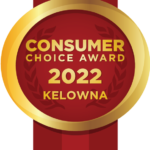 Vantage West Property Management is a multiple award-winning rental agency with 250+ reviews and 4.7 stars on Google. If you're planning to switch from short to long-term rentals in Kelowna, we can help you find great tenants, handle your maintenance requests, and take care of any possible tenant disputes. Contact us to learn more about our Guaranteed Rents program and multiple property discount.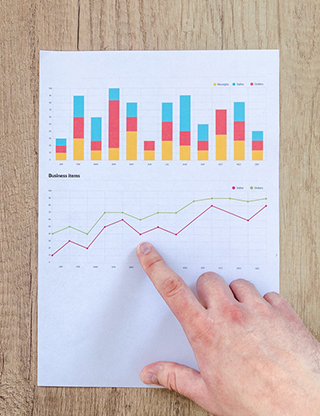 Get a Free Rental Analysis
Not sure how to determine the best rental price for your investment property? At Vantage West Property Management, we know the local real estate market inside and out. With decades of experience pricing Okangan homes for sale and rent, we can conduct a data-driven market analysis to show you what homes like yours are renting for in Kelowna and Vernon.
Want to see what your rental property is worth today? Get a FREE rental analysis from Vantage West.