Tenant turnover is expensive. When a resident leaves your property, you're faced with a temporary vacancy as well as maintenance costs. There are additional expenses, too, such as paying to re-key the property and advertising the unoccupied home in order to find a new tenant.
When you can retain your good residents, you'll increase your ROI. It provides stability and consistency to your investment, and that should be a goal for every Kelowna rental property owner.
Here are some of the best strategies you can employ to keep your tenants in place.

Communicate Expectations with Kelowna Tenants
Tenants become disgruntled when they are surprised by things they didn't know. Be proactive about communicating with your residents, especially when it comes to expectations and lease requirements. When you're moving your tenant in, go over all the most pertinent information. Make sure they understand the rent collection policy and how utilities should be handled. Your tenants need to know what they're responsible for in terms of maintenance. You cannot change the lease agreement or include additional rules and restrictions halfway through the lease term. Be consistent, open, and responsive.
Consider providing a welcome packet or an orientation so tenants aren't unsure about how to request maintenance or ask a question about rent. Check in on tenants every so often – they shouldn't hear from you only when something is wrong.
Provide Outstanding Maintenance Service
We have seen a lot of data and surveys that say tenants are most likely to move when their maintenance requests are not handled promptly or thoroughly. This is a terrible way to lose a tenant. Retain your residents by keeping up with maintenance, even if it's a routine fix that you don't think is very important. It's important to your tenants.
Tenants will notice how quickly you respond, and it will tell them whether or not you value them as a resident. It will also send a signal about how committed you are to providing a safe, habitable, and attractive home. Make pest control a priority. Encourage your tenants to report maintenance issues right away so there aren't any deferred or unreported problems that threaten to grow into more expensive issues.
No one wants to live in a deteriorating property. Keep it in excellent condition and be responsive when repair requests come in.
Make Sure Rental Increases are Reasonable
Most tenants expect that their rent will be raised every year, and are determined by the provincial government based on inflation rates. As a rental property owner in Kelowna, you want to maximize what you earn and keep your rental value aggressive. However, if you raise the rent without looking at the current market value, your tenant may look elsewhere costing you additional fees and potentially needing to rent at a lower amount than you were receiving. Sometimes not giving a rent increase on the anniversary is the best option.
It won't destroy your ROI if you keep your rental increases lower. Tenants looking for value will have a hard time leaving when you're sensitive to economics. You can also provide incentives for lease renewals. Perhaps you can offer to install a new appliance or pay for Wi-Fi. Keeping good tenants in place is a good investment strategy.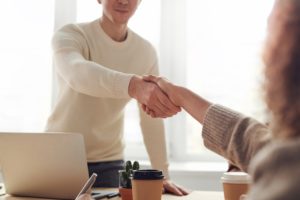 We can help you retain your Kelowna tenants. Contact us at Vantage West Property Management for more advice.