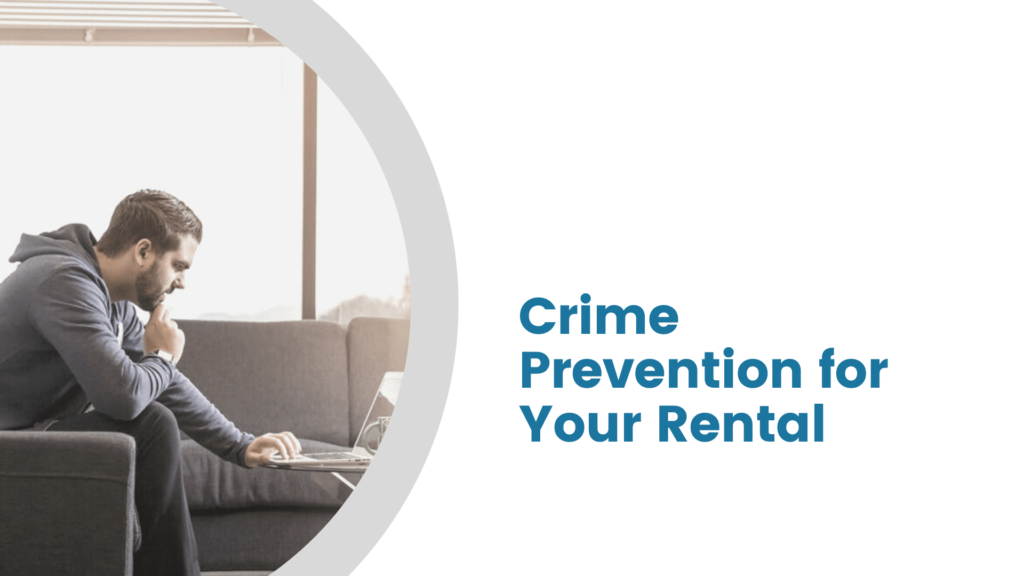 Rental property owners in Kelowna are rightly worried about the potential for crime and security issues at their rental properties. You need to keep your assets and your tenants safe, and that can seem difficult when crime rates are rising and ill-intentioned people are getting smarter.
Criminal acts can be committed by neighboring tenants in a multi-family building, and they can also be carried out by other people who sense an opportunity in or around your Kelowna rental property. You should do your best to prevent dangerous situations and you should also educate your tenants and keep them aware of how to keep their surroundings safe.
Here are some of the things we recommend when we're talking about crime prevention and your Kelowna rental home.

Screen Kelowna Tenants Carefully
Good tenant screening will prevent criminal activity from within your active tenants. If you allow an unqualified tenant to rent one unit in your building, all of your tenants are at risk, and so is the building itself.
As part of the screening process, always check a prospective tenant's rental history, criminal background, and financial stability. A lot of owners won't bother calling current and former landlord references, but this can often give you the best information about what you can expect from a tenant.
Look for past evictions as well, when you're screening. Placing a good, well-qualified resident is your first step in preventing crime in your property.
Address Criminal Activity in Your Lease Agreement
You need a lease agreement that explicitly disallows criminal activity of any kind in your rental property. By signing the lease, your tenant agrees to abide by the rules of the property and not to participate in or allow criminal activity to occur in his or her home. This is one way to keep illegal activities off your property.
Minimize Vacancy at your Kelowna Rental Property
Vacant properties are especially vulnerable to criminal activity. If someone knows that no one is home, they'll be more likely to try and get away with something. You can be the victim of a break-in or vandalism. Thieves could steal appliances, fixtures, and wiring.
Keep vacancy times to a minimum. When no one is actively living in the property, make sure you're visiting from time to time. Keep it well-lit and find a few neighbors you can trust to sound the alarm if something seems off.
Upgrade your Property's Security Features
Alarm systems can protect tenants and notify owners that something may be wrong.
In many cases, a property owner will connect an alarm system to the home and leave it to the tenants to activate if they want to arm their doors and windows. If you really are worried about the protection of your home or you're concerned about it being vacant and vulnerable, you can also install a security system and keep it turned on throughout the tenancy and any potential vacancy.
Smart home technology is also available to owners, and more rental properties are featuring things like video doorbells and smart alarms. The doorbells are great because they allow tenants to see who is outside the property before opening the door. These real-time videos can be saved in case there is a break-in and they can also be accessed when the resident is away from home.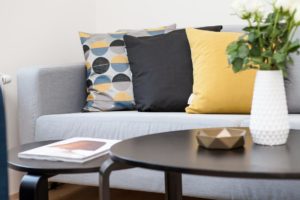 For more crime prevention tips or any help with the management of your Kelowna rental home, please contact us at Vantage West Property Management.