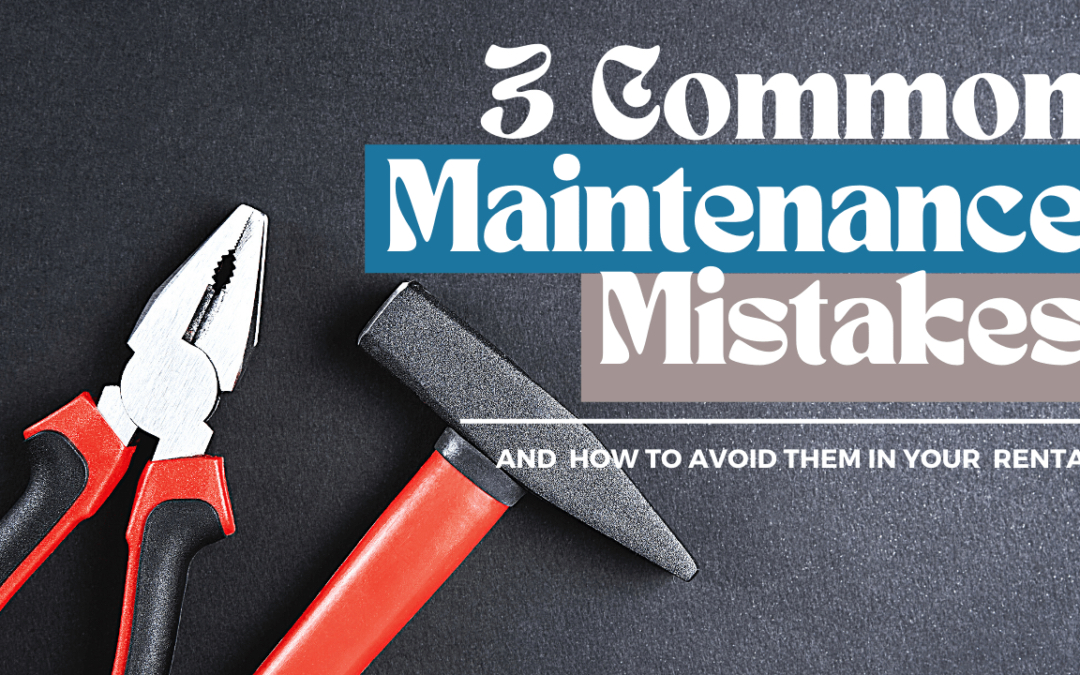 Responding quickly to the maintenance needs at your Kelowna rental home is an important part of protecting its condition and retaining your tenants. 
If you've got a good maintenance plan in place, you're halfway there. 
But, you have to implement that maintenance plan and consistently respond to each repair request, even if it's not an emergency. 
Unfortunately, there's a lot of room for error when it comes to rental property maintenance, and those errors can be quite costly. 
Here are the three most common maintenance mistakes we see and how you can avoid them to have a more profitable and stress-free investment experience.
1. Your Property has Deferred or Unreported Maintenance
Deferred maintenance describes any repairs that you put off because you don't want to spend the money right now. Unreported maintenance is when your tenants do not immediately report that something is wrong at your rental property. 
Both of these situations create problems. Ultimately, the repairs you finally make will almost certainly be more expensive than they would have been if they were addressed right away. Not only is it a cash flow problem for you, these types of delayed repairs can also cause your property to deteriorate and lose some of its value. 
Here's how to avoid deferred and unreported maintenance: 
Train your tenants to report repair issues right away. Sometimes, tenants hesitate and worry that they'll be blamed or charged. But, you always want to know when something is wrong, even if it's minor. Help your tenants to understand that everything should be documented and reported, even if it's small. 

Conduct thorough, well-documented inspections during the move-in, move-out, and at least once during the tenancy.

Put together a preventative maintenance plan so you can have all of your major systems and functions inspected and serviced. Have the heating and cooling system inspected and serviced annually. Get the roof and the gutters cleaned annually. Hire a pest control service to do routine treatments. 
2. Choosing the Wrong Vendors for Your Kelowna Rental Property
You have to protect yourself, your property, and your residents by working with professional vendors when you need work done. It may seem like you're saving money when you send your brother or your cousin over to make a repair instead of a professional vendor. Maybe you're tempted to let your tenants do the work themselves, and then deduct the cost from the next month's rent. 
Those are terrible ideas. 
Here's why. When you work with someone who doesn't carry the proper insurance, you can be held liable for any injury that happens to them at your property. You also can't be sure that they'll stand by their work. Don't hire just anyone. 
Instead, avoid this mistake by screening vendors and keeping a network of preferred professionals who are dedicated to helping you and willing to provide you their best rates. Even better – work with a professional Kelowna property management company. You'll get an immediate set of maintenance resources and connections to the best local vendors and contractors.
3. Tenant Accountability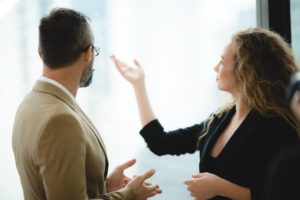 A mistake we're often surprised to see is that owners don't hold tenants accountable for the maintenance that's needed due to their own abuse, misuse, or neglect of the property. 
As a property owner, you're responsible for general wear and tear. You'll have to take care of the normal deterioration that occurs between tenants. But, sometimes there's tenant damage left behind, and owners don't hold their tenants accountable for it. 
You can avoid this mistake by:
Having and enforcing a strong lease agreement. 

Documenting the condition of your property carefully during the move-in inspection. 

Reminding the tenants of their responsibilities before they move out. 

Withholding the security deposit for lawful reasons. 
If a window breaks because a tenant's child throws a ball through it or a large hole in the wall appears because a tenant punched it in anger, you shouldn't be responsible for paying to repair those things. 
These are three common maintenance mistakes that you can easily avoid, especially if you're working with a Kelowna property management company. Please contact us at Vantage West Property Management if you're interested in hearing more.