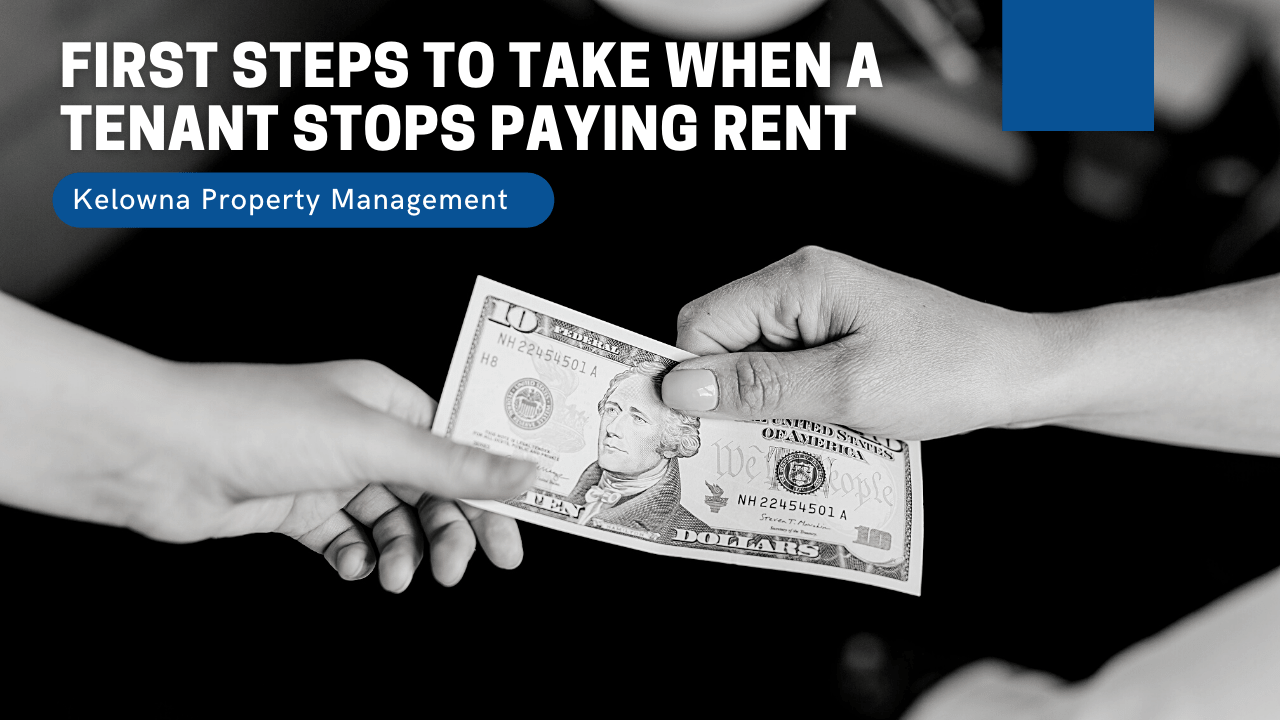 When rent isn't paid on time, many property owners rush right to eviction. However, that should always be a last resort. Your real priority should be to get that rent coming in consistently again. 
Evictions in Kelowna aren't easy. The Residential Tenancy Act protects tenants from eviction unless rent hasn't been paid or the lease has been violated or the landlord needs to use the property for their own purposes. 
It's important to get your rent paid on time. This affects your own financial stability and has a huge impact on your cash flow and ROI. 
When that rent stops coming in, it's easy to panic. However, you have to remain professional and procedural. Don't let your emotions take over. Consult your lease agreement, which should include a rent collection policy. 
Communicate with Your Kelowna Tenants about Late Rent
Tenant relationships are crucial to a good investment experience, and rent collection is one of the areas that depend largely on an open, transparent relationship. When rent does not get paid, it's important to reach out to your residents. Find out if they've just forgotten or if they've had a complicated few weeks financially and need a few more days to gather the funds together. It's possible that this is a problem which will be resolved quickly, with a simple phone call or text message. 
Always remind your tenants of your rent collection policy when the payment is late. If there's a late fee or any other consequence, make sure you apply it consistently. Allowing tenants to pay late one month without penalty will only open the door to future late payments. 
Encourage Delinquent Tenants to Sign a Payment Agreement
If your tenant has had an unplanned financial emergency and late rent will not be an ongoing problem, be willing to work with that tenant. This is especially important now, when so many moratoriums are still in place on tenants who are struggling financially due to COVID-19. 
When a resident does agree to catch up with the rent in a matter of days or even in a week or two, that's good news. However, protect yourself and hold your tenant accountable by requiring that a payment agreement be signed. The agreement should state how much is owed and when it will be paid and how it will be paid. Keep this on file in case the tenant doesn't keep his or her promise and you need to take the next steps.
Prevent Nonpayment of Rent with Strict Tenant Screening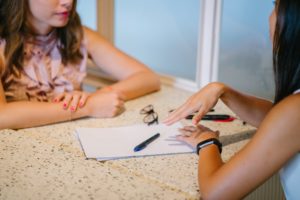 Avoiding eviction is an important part of your strategy for ensuring consistent rental income and long-term ROI. You can increase your chances of on-time payments with a good screening process. Make sure you gather information on the application that demonstrates a potential tenant's financial stability, record of bills being paid, and glowing landlord references. 
You should also consider leasing your home with the help of a Kelowna property management company. Your property managers can screen more effectively and put the systems and processes in place to ensure your rent is collected on time every month. 
These are the first steps you should take if you suddenly notice rental payments are missing. If you'd like to hear more about how we can help, contact us at Vantage West Property Management.