When tenants are happy, they're more likely to pay rent, take care of your property, and renew their lease agreement. This is good news for you, because it means you save money on unpleasant things like evictions, property damage, and turnovers. 
A lot of landlords treat their tenants like they're nothing more than a rent check, and we think this is a huge mistake. Your residents are your customers. It's your job to establish and maintain a professional, respectful, and positive relationship even before they move in. Once they're living in your property, make sure they're having a successful rental experience. 
Happy tenants lead to happy owners. 
Provide Tenants a Stress-Free Move-In Process
When is the last time you moved? It's stressful and tiresome. Your new residents are going to have a lot of details to manage, and if you can help them experience less anxiety during the move-in process, you're going to have a good start to your relationship. 
Provide a move-in process that's transparent, easy, and effortless. Answer all their questions about the lease and their responsibilities ahead of time. Make sure the home is clean, functional, and ready for them. Provide an introduction to how things work – show them how to turn the appliances on and where to find the air filters. These things will make a big difference during the early part of the tenancy. 
Be Transparent About Expectations
At the beginning of the lease period, talk to your tenants about what you expect. Discuss the lease and answer their questions. Your residents need to know how they should pay rent and what they're responsible for in terms of maintenance and landscaping. All that information should be in the lease, but if you talk about it, you can reinforce those things and demonstrate your willingness to communicate. 
Keep talking about these things. Reinforce the things you assume they already know. Tenants want to hear from you, and they want to feel secure in what their responsibilities are. No one likes surprises or misunderstandings. When you establish open and transparent communication, tenants are going to trust you.
Respond Promptly to Maintenance
Nothing is more important to your tenant relationship than the way you handle routine and emergency maintenance requests. Responding to repair needs with a sense of urgency protects the condition of your property and shows your tenants that you care about their comfort and safety. 
Don't make promises that you have no intention of keeping. If you say you're going to fix something, fix it. After the work has been done, follow up with a call or a text to make sure the tenants are pleased with the results.  
You'll also need to be available in case there's an emergency. Tenants will get irritated and angry if there's a flood in the bathroom and you can't be reached. Be ready to respond, or put someone else in charge who can be available around the clock.
Respect Your Tenant's Privacy and Space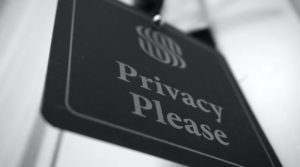 It's true that you own this home, but it's your tenants who are living in it. Respect their space and their privacy. You won't be able to maintain a positive relationship if you're showing up at the property every few weeks. It's annoying, even if your intentions are good.
Your tenants want to be left alone to enjoy the privacy and quiet of their home. While conducting an inspection during the course of the tenancy is reasonable, schedule it well in advance.
When you're working on your tenant relationships, remember that communication, transparency, and responsiveness are important. We establish excellent relationships with our Kelowna tenants, and we'd be happy to tell you more about how we do that. Contact our team at Vantage West Property Management.