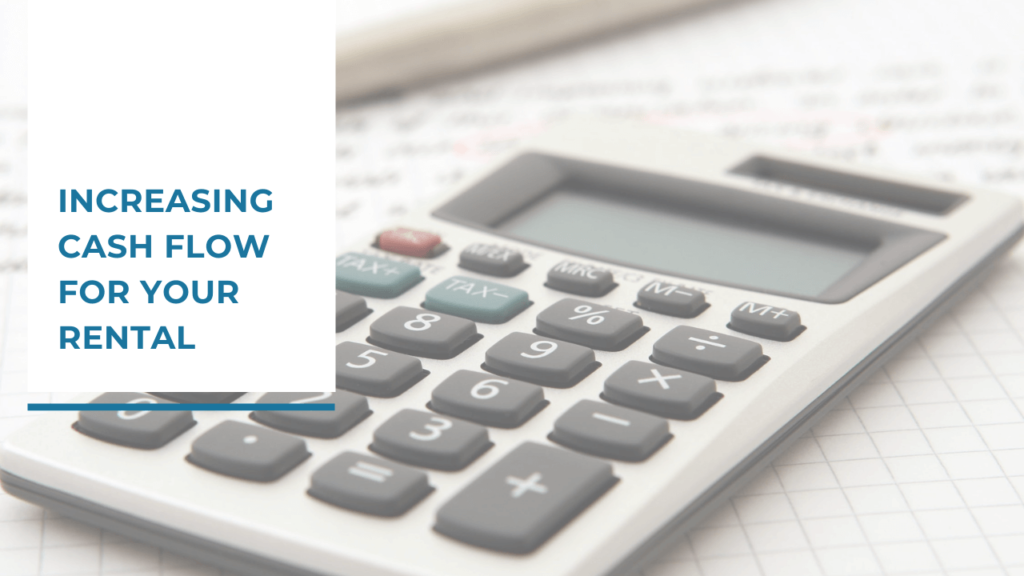 When you want to increase the amount of cash flow your Kelowna rental property earns, you have to do one of two things:
Increase what you earn in rent
Decrease what you spend
There is no magic to the formula; when you can do one of these two things (or both), you'll create more income for yourself.
There are a few reliable ways to increase your cash flow and enjoy a more profitable investment experience. Here are a few of our favorite ways to help investors earn more on their rental property.

Reduce Vacancy and Turnover
High tenant turnover is always going to be a drain on your potential cash flow. A vacant property isn't earning any money for you, and when you're turning the property over between tenants, you're making extra expenditures on maintenance, cleaning, and marketing. With turnover you're also risking security issues that come with a vacant property as well as the work and time required to find new tenants.
Reduce your tenant turnover and increase your cash flow by choosing good, long term tenants who are consistent, reliable, and communicative. High quality tenants will frequently lead to better rental income.
Decrease Unnecessary Expenses
Keeping costs down is part of every plan, and there are usually some good ways to bring down what you're spending on your rental property. Review your insurance and tax rates. Make sure there isn't any room for improvement there, and that you're being taxed according to an accurate property value.
Review contracts you may have with pest control companies, landscaping vendors, and other professionals who provide a service. If it's been a while since you shopped around, you might find better deals elsewhere. Consider whether any expenses can be passed on to tenants.
Evaluate Your Mortgage
You can always free up some cash by refinancing your mortgage. With a lower monthly payment, you'll have more cash flow coming in every time the rent is paid. And, your tenants are still going to help you pay down that debt.
Refinancing your rental properties will extend the repayment term, and will simultaneously lower the payments and leave more money in your pocket. Look for lower interest rates and better terms.
Raise Your Kelowna Rent
Raising rent is an easy way to increase cash flow. You're literally taking in more money every month.
As long as your rental increase is supported by the local Kelowna rental market, you don't have to worry about losing tenants. It's expensive to move, and tenants will measure the cost of finding a new home against your rental increase and likely see that it's better to stay in place.
Focus on Preventative Maintenance
Emergency maintenance is expensive, and you can prevent those costs by being proactive with the repairs your rental home needs. Ignoring those small repairs that don't seem worth your time and money will only lead to larger repairs that are more complex and a lot more expensive.
Commonly deferred maintenance items include plumbing, rain gutters and roofs, drainage issues, and appliances. Make preventative maintenance a part of your plan for earning more and spending less.
These are five good ways to increase your cash flow. If you have any questions about how to earn more on your Kelowna rental property, we'd love to help. Contact us at Vantage West Property Management.