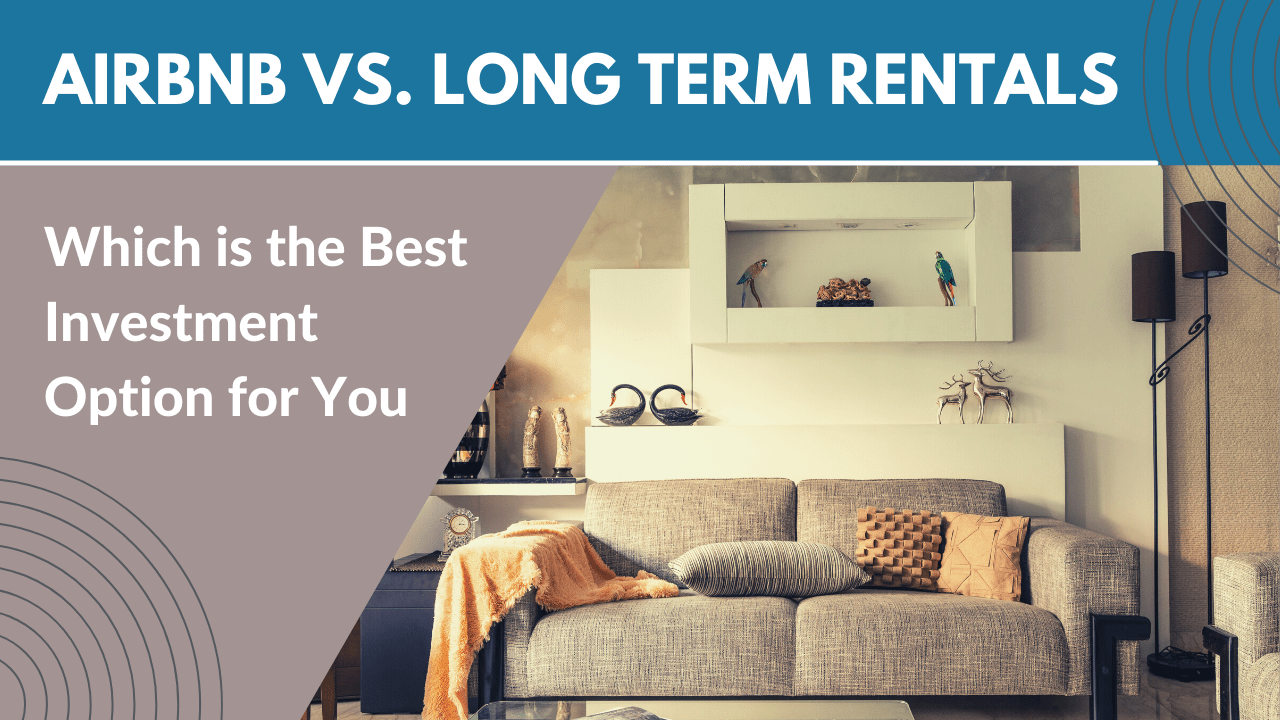 Kelowna is a unique market in that it offers opportunities for both long term rental property investments and short term rental property investments. With the popularity of housing sites like Airbnb and VRBO and HomeAway, it's easier than ever for owners to rent out a property on a nightly or weekly basis, without a long term lease. 
There are pros and cons to owning either type of rental property, and the investment experience will be much different. With a long term rental, you'll have a tenant in place and consistent rental income every month. With an Airbnb, you'll have a higher per-night rate, but different guests in your property throughout the year and a higher vacancy risk. 
We've identified three main differences for every owner to consider when deciding whether to turn a piece of real estate into a long term or short term rental.
Airbnb vs. Long Term Rental: Evaluating Income
Rental income is the first thing you'll want to think about. Vacation rentals have a larger upside in this area because they earn more. Sometimes, the income per night or per week is double what you'd earn on a long-term lease. 
But, with that upside comes a lot of extra risk to your income. For example, just looking at the COVID pandemic and its impact on travel and tourism may have any owner second-guessing the decision to rent out a vacation home. There may also be an economic recession, causing your income to fluctuate and become unpredictable. 
What you're able to earn on a vacation property will also depend on your home's location and condition. We have seen homes of the same size just a few spots away from each other having different views and different parking set-ups. Those things lead to a large variance in what the owner earns.  
Long-term rental properties have a more consistent income stream. There isn't a seasonality issue, and there's a low risk of vacancy. Kelowna has a high demand for long-term properties. There's a lot less risk to your income stream. 
Maintaining Your Kelowna Rental Property
A rental home listed on Airbnb will require more frequent cleaning and maintenance. You'll also have to provide furnishings and essentials, such as plates, linens, internet, and cable. 
You'll need to be even more responsive with a short term vacation home than you are with your long term tenants. Guests will expect hotel-quality bedding, cleanliness, and responsiveness. Be prepared to inspect your property between each guest. 
Long-term properties are going to have a much lower maintenance risk and expense. You'll still need to invest in routine repairs and improvements, and emergency maintenance will occur. However, you won't have to scramble the way you would for a vacation rental.
Comparing Kelowna Property Management Fees and Services
Your Airbnb rental properties are going to come with higher management fees because there's more work involved. You can expect to pay 20 to 25 percent of your income in for management when you're renting out vacation properties. Some companies charge as much as 30 percent. You can self-manage, but that's even harder to do with a short-term rental than a long-term property. You'll need a lot of free time because it's going to turn into a part-time or even a full-time job. 
Management fees are also lower with long-term rental properties. You can expect to pay 8 to 12 percent of your rental income. There's less maintenance and work. Your property manager doesn't have to continually advertise and market the home. There's lower tenant turnover. 
These are just a few of the things to consider when you're deciding whether to list your property on Airbnb or look for a long term tenant. We work with both types of properties, and we can help you decide what's best for your property and your financial picture. Contact our team at Vantage West Property Management.