As a landlord and property owner, the goal is to attract high-quality tenants who will pay rent on time and take care of the property. In Kelowna, there are many high-quality properties available for rent. So, owners & property managers must go the extra mile to increase the value of their rental property to attract quality tenants, and to get a higher ROI.
Need help increasing your Kelowna rental property's value to attract higher-quality tenants? 
Read on for Vantage West Property Management's top 7 tips to increase the value of your Kelowna rental property.
1. Kelowna Property Management Tip #1: Ensure Your Rental Property is Clean and Well-Maintained
The first impression is everything. Potential tenants will judge the property's condition based on the initial appearance. 
So, it's essential that the property is clean and well-maintained. This includes painting the walls, filling holes, repairing damages, and ensuring the appliances function correctly. Don't forget: a broken appliance or poorly cared for interiors is not going to sell quality tenants on your property.
Additionally, ensure the property's landscaping is well-maintained to make the property more welcoming. A raked and mowed lawn can make a difference in impressing tenants, but trimmed hedges and a weeded garden are also important.
Worried about managing property maintenance yourself? Good property management can help you:
Stay on top of rental property maintenance

Shows that you are an attentive landlord

And more.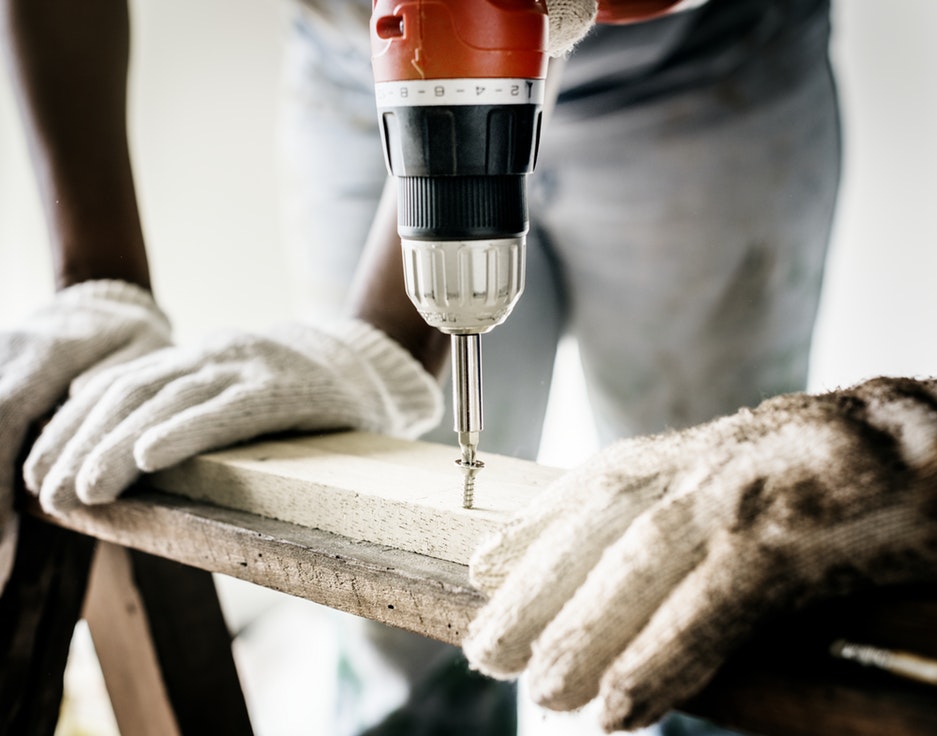 2. Kelowna Property Management Tip #2: Upgrade the Appliances and Fixtures of Your Rental Property
Upgrading the appliances and fixtures in the property can make a significant difference in attracting quality tenants. 
Tenants appreciate modern and energy-efficient appliances such as:
A dishwasher

A washing machine

A dryer. 
These appliances may seem expensive to install, but also give your rental property more value and are more likely to attract tenants.
Additionally, upgrading the fixtures such as the lighting and bathroom racks can also improve the property's appearance.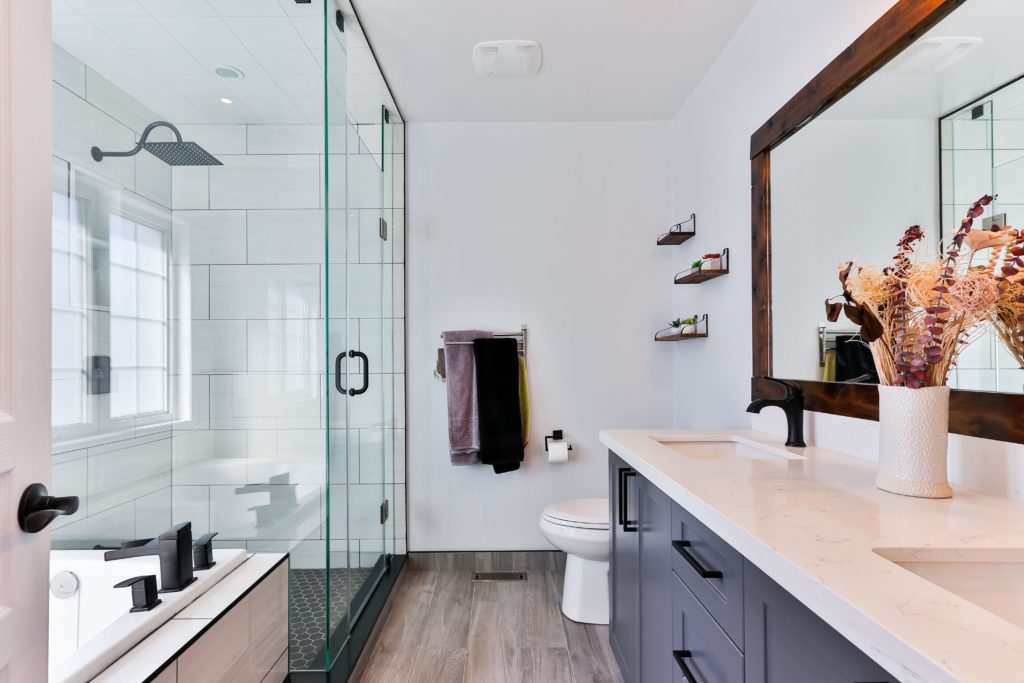 Property Management Pro Tip:
Use the same light bulbs in all light fixtures to have consistent lighting. Mismatched lights can draw attention and leave a bad impression on potential tenants. It's a small detail that makes a big difference in the quality of lighting and impressing quality tenants.
3. Kelowna Property Management Tip #3: Consider Adding Some Amenities To Your Rental Property
Adding amenities to your property can make it more attractive to tenants, and add more value to your rental property.
For instance, consider adding:
A gym or workout equipment 

Extra storage or secure bike rack

A swimming pool or hot tub 

A BBQ area. 
Amenities such as these can make the property stand out among others in the area and attract quality tenants.
Also, consider offering furnished or partially furnished rental properties as this can also be a significant selling point, especially to students or short-term tenants.
4. Kelowna Property Management Tip #5: Enhance the Security Features Of Your Kelowna Rental Property
Good security is essential for any rental property. 
When tenants are considering a rental property, especially in the downtown Kelowna area, having a secure property is key. Enhancing the security features can make it more appealing and help to avoid upset tenants over stolen property. 
To give your tenants peace of mind, consider installing:
Security cameras

Outdoor automatic lighting

Alarm systems

Secure bike storage & high-quality locks.

Deadbolt & regular lock on all entryways
Property Management Pro Tip:
Make sure your tenants have or are willing to get rental insurance. This is to cover the loss of their own property in the potential event that items are stolen or damaged. You'll also want to have landlord insurance for your Kelowna rental property.
5. Kelowna Property Management Tip #6: Allow Pets In Your Rental Property
Many tenants have pets and finding a property that allows pets can be challenging. 
Allowing pets can make your property more attractive to a large pool of tenants. But, it's essential to have specific guidelines in place to ensure the pets don't damage the property.
Consider allowing pets in your rental property, but with the stipulations that fit your needs. Some examples include pets that must fit within your requirements (such as under a certain size or a certain type of pet) or have references where possible. 
If having pets is not possible, make sure to make this clear in your rental property's application forms and rental terms & agreements.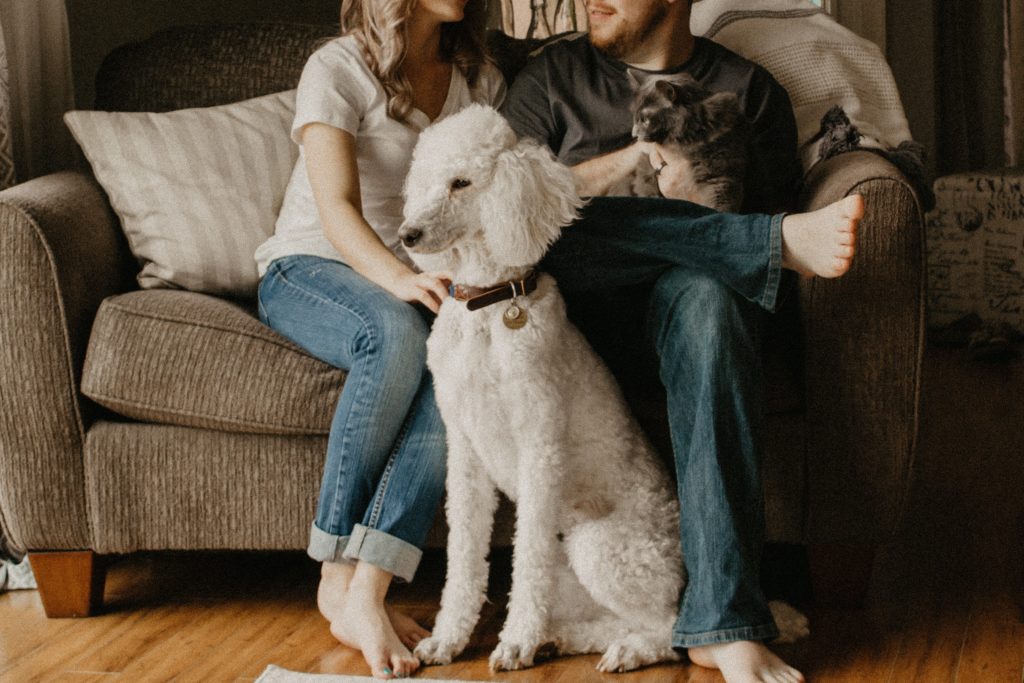 6. Kelowna Property Management Tip #7: Be Responsive and Communicate Effectively With Potential Tenants (Or Hire A Property Manager For Communication Help)
Good communication is crucial when renting out a property. 
It's essential to be responsive to tenant inquiries and concerns. This includes responding promptly to emails, text messages, or phone calls. Also, ensure you have clear communication on rent payments, maintenance requests, and other relevant information.
To leave a good first impression on potential tenants, respond to rental property showings, inquiries and calls promptly and within 24 hours. The longer you leave an inquiry, the longer they have to look into other options and have you missing a potentially high-quality tenant.
7. Kelowna Property Management Tip #8: Price The Rental Property Competitively
The rental market in Kelowna is competitive, and it's essential to price your rental property competitively. 
Research the rental market and consider the property's features and location when determining the rent. A reasonable rent price can attract quality tenants and keep them in the property for an extended period, avoiding loss in revenue with constantly changing tenants. 
Property managers can also help to ensure you set a competitive price without losing income on your rental property.
Vantage West Property Management Can Help You Find Quality Tenants For Your Kelowna Rental Property
Increasing your Kelowna rental property's value requires effort and attention to detail. By following these tips, you can improve your property's appeal and overall value, and have a better chance of attracting quality tenants. 
But, these tips are easier said than done. A skilled property manager can help you attract quality tenants for your Kelowna rental property without the stress of doing it yourself.
Are you a rental property owner in the Okanagan looking for help getting increasing your ROI and getting higher-quality tenants? 
Vantage West Property Management can help you with all your property management needs, including finding quality tenants, collecting rent, and managing property maintenance. 
Contact Vantage West Property Management today, or fill out our Guaranteed Rents Program form to learn more.